Will we install tile in your neck of the woods?

We provide
free tile estimates
and answer any tile questions you may have. And if your anywhere around
Douglas County, Colorado
needing tile  services then your in luck, we serve Castle Rock, Larkspur, Elizabeth and Franktown. Located in Parkr and most recently Highlands Ranch (Lone Tree area), we are local. We love to work in Douglas County  - for tile and kitchen / bathroom remodels, let us know how we can help.

"Brunetti Designs" - We are a Tile installation company with over 11 years experience in working with, setting or repairing custom tile. We can custom build our customers anything from hand-made mortar beds, shower benches and damns to tile 100% custom built tile counter-tops or tables. We work with tile from mosaic and field tiles to large 24" or bigger tile. "Brunetti Tile" provides these services to both residential and commercial customers. Tile should be fun, unique and inspiring! It can be a true art! To us it is fun and we love what we do. Shall a customer just need a large SF area of floor tiles laid down as quickly (but professionally) as possible, well we can do that too!
Check out our newest bathroom, it is truly amazing! Video below on this page and pictures on the contact page here.
We also specialize in bathroom remodels and kitchen remodels or just tile or tile backsplash.

  Email at:

sales@BrunettiTile.com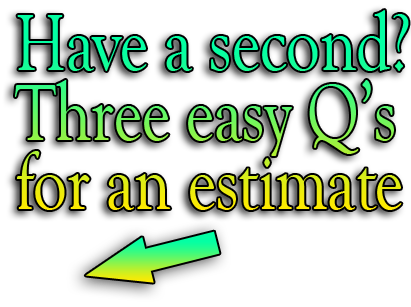 Think you've seen it all?

Check this bathroom of

ours out..custom lighting,

LED tile lights, custom

waterfall in the showers back wall, bench, tile step, it has it all!

video is shaky though, sorry

LED Lights inside of tile, works in bathrooms, kitchens...really anywhere, even water proof.

The LED lights don't burn out. Bring tile to life in your kitchen / bathroom design, just let us know your needs.

ASK BRUNETTI DESIGNS ABOUT LIGHTS IN YOUR TILE, CUSTOM INDOOR WATERFALLS, AND MORE!