Douglas County,

Colorado Tile Estimate

Tile estimate
, Professional Tile Installation - Douglas County, Denver Tech Center, Highlands Ranch Colorado - All Rights Reserved - 1999 - 2015

                  What all can Brunetti Tile do?

We have fun setting and installing any type of Tile in any pattern or style. Tile grouting is always provided and if you would like we will also seal the grout. Re-grouting may also be requested though only if the job is large enough. Tile floors, ceilings & walls, tile bathrooms and mortar beds, tile kitchens and custom countertops are all not a problem. Brunetti Tile has done many backsplashes as well. We work with any types of tile, even Glass Block. We supply free estimates and very detailed tack-off lists for our customers.

"Brunetti Tile" - We are a Tile installation company with over 11 years experience in working with, setting or repairing custom tile. We can custom build our customers anything from hand-made mortar beds, shower benches and damns to tile 100% custom built tile counter-tops or tables. We work with tile from mosaic and field tiles to large 24" or bigger tile. "Brunetti Tile" provides these services to both residential and commercial customers. Tile company owned and operated by Dustin Brunetti. We can provide help, sales and service to Russian speaking clients if needed (no not Italian, weird I know). Tile should be fun, unique and inspiring! It can be a true art! To us it is fun and we love what we do. Shall a customer just need a large SF area of floor tiles laid down as quickly (but professionally) as possible, well we can do that too! We do not sub out our clients work. We meet with our customers, we provide the estimate with a detailed take-off list if needed, and WE show up to do the work.

Need a professional local tile contractor? How about an honest and experienced one who has a touch of perfectionism?
Contact Brunetti Tile
today to received a free estimate or get any free advice or tips on tile from us, really we don't mind, we are glad to help!
We have done over 1,000 tile jobs in Colorado including custom tile counter-tops to hundreds of square feet of tile for local businesses. You can contact Rick or Dustin or call the office number on the contacts page to get in touch with a former customer of Brunetti Tile. As one of the leading tile installers for Colorado we have 11 certifications from the IACET and the American Institute of Architects. We also obtain contractors licenses for particular counties if required for a job (each county needs its own license and they expire after just one year). Usually a license is not needed for only tile. But we can help to make sure framing, drywall and flooring are all up to code to insure a top notch tile installation that will last for many years.

Brunetti Tile goes above and beyond weather you ask us to or not. For example we would never lay tile or cement board to a squeaky floor. We would fix the squeaks for you or call in a contractor friend, which we have many, and get it done for you for free. We would never install green marble tile on a floor around a toilet. Or slate tile on a counter-top. There are in fact hundreds of things to know about tile. Another one for example is tile joints. If a client of ours needs tiles installed on stairs or window ledges, even counter-top ledges, we always install your tile using stagard joints. If you want heated floors we know that your going to need almost double the amount of mortar for your job. If tile is going to be on walls without cement board then the framing needs to be adequate and the mortar used needs to be polymer modified. There are many things like this that go beyond your tile just looking great, but to make sure it stands up to the test of time.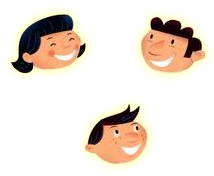 Will we install tile or repair it for you!

We love to provide free onsite tile estimates and answer any tile questions you may have if your anywhere around the Denver Tech Center (DTC) to Douglas County. Brunetti Tile also services Lone Tree and Parker. Free Tile Estimates for the DTC, online or on site!